CLIENT TESTIMONIALS:
"Klint, I just wanted to reach out and say what a superb sound mix you put together for "Black n Blue". You've got the entire team, even the Producers creaming in their pants, myself included. You are truly magnificent at what you do and I only hope that in the years to come, I can bring you you bigger and better jobs with greater paychecks, as you most certainly deserve your weight in Gold. Thanks for taking Black n Blue to the next level."
Jim Thalman
Executive Producer
New York, NY
​

"We achieved amazing results, a complete sound design and mix for our film at the highest industry levels. The entire job was handled remotely via emails and file transfers. Thank you Klint for work that well exceeded my expectations."
Jason Kartalian
Director
Los Angeles, CA


"Klint, thank you very much for your hard work. Your knowledge and professionalism are absolutely top notch. Also, you're just a cool guy and fit in perfectly with the band. You are one of the family. We had a blast doing this record and are already anticipating the next."
SOURMASH
Tim, Ken, Dave, Craig, Matt, Nick
Pittsburgh, PA


"Klint recorded and produced my first two CDs. Professionally, he's dependable, fair and straightforward. He will show up at the designated time and give you what you want, and more, for the agreed-upon price. Sounds simple. But, in LA it's nearly unheard of. Technically, he's a wizard. He has a sixth sense when it comes to mics, plug-ins, amps, mixing consoles, etc... Speaking a language I barely understand, he searches tirelessly for the right mix of equipment to bring your musical ideas to life in the recording studio. As a producer, he adeptly walks that fine line between letting you be yourself and refusing to let you embarrass yourself. He has excellent musical sensibilities, but does not impose himself on your music. On a personal level, he's fun to work with, trustworthy and patient. He gives you the time, space and freedom to find your way. If you're serious about your music and ready to uphold your part of the creative process, you simply can't go wrong with Klint."
Paul Nicoll
Singer / Songwriter, Los Angeles, CA


"Musicians tend to be nervous and vulnerable in the studio. Klint has a unique understanding of the musician's experience. He's like a really good coach with great patience and the ability to motivate you to bring out your best possible performance. Klint is more dedicated to his projects than any other producer I've worked with. During sessions, he's not just a guy at work. He invests so much energy and creativity to the project, that he has a genuine interest in it's success. The Weather Channel was especially impressed with the production value of "Mime Riot." The professionalism at Cobblesound had a lot to do with that song being on national television."
Adam Sivitz
Composer / Drummer / Percussionist, Pittsburgh, PA


"Klint and Cobblesound recording Studio rocks!! Can't say enough great things about him. Klint is super accommodating, Professional, has great ideas and delivers the finished product in a quick turnaround time. I Was so thrilled to have him Working on the Dog Bytes web series. If you want a high-quality finished product Klint is your man!!"
Tammy Tsai
Producer / Actor
"Dog Bytes", Pittsburgh, PA


"Klint broke me into the film industry in 2006, and I never quite met a mentor as knowledgeable, skilled, and just plain fun to learn from since. His passion for quality and handwork is infectious, and I know I wouldn't have gained such a head-start on my career without his patience and understanding. I always look forward to the next opportunity to work for him."
Paul Losada
Sound Mixer, Los Angeles, CA


"Cobblesound has an enormous array of capabilities. Klint was very particular about getting just the sound that I wanted. He was very exacting but easy to work with and he made all the musicians feel comfortable. Also the prices are reasonable."
Ian Kane
Pianist/ Vocalist / Composer
The Blue Hots, Pittsburgh, PA


Klint Macro did the sound design on our film "Bloodwork", a thriller with elements of horror. Sound design was crucial to the film (because of the genre) and Klint exceeded every expectation with his inventiveness, creativity, attention to detail and overall demand for excellence. He is also a talented musician and when we needed a song covered, he was able to do it himself with originality and flair. He met every deadline and followed through on every commitment. We were in terrific hands and would hire him again in a heartbeat.
Karen Glasser & Chris Chesser
Producers
"Bloodwork", Los Angeles, CA


"We were very impressed by Klint's high standard of quality, excellent integrity, knowledge of his gear, and his knowledge of all aspects of the recording process. Each one of us in the band feel very cozy and comfortable in his artistic atmosphere!"
Jay Zanotti
Guitarist
Mia Z Band, Hyde Park, PA


"I have had the pleasure of working with Klint on both film and music projects for the last 14 years. I can't think of a better person to have on your team for either discipline. His long list of credits could speak for itself, but once you work with him, his dedication, experience and professionalism do all the talking. It's worth mentioning his positive attitude and good sense of humor will get you through even if the going gets tough. Hire Klint for your project. He's a good man!"
Alex Ullrich
Foley Artist / Guitarist
MPEG - MPSE - DUDE, Los Angeles, CA


"I find Klint's studio to be world class. His experience in LA playing with the big boys is a great asset. Beyond the technical and creative talents that he brings to a project I appreciate his commitment to staying on budget and meeting deadlines, I am always a satisfied customer."
John Vento
Singer / Executive Producer
The Nied's Hotel Band / Seven Fields Entertainment, Pittsburgh, PA


"Klint did the sound design for the feature film I directed, "10 Years Later." Our audio from the set was moderate at best. Truthfully, all my producer and I hoped for when we met Klint, was that he could salvage the sound we had. Klint far exceeded our expectations. He not only pulled off every "fix" on our wish list, he was able to contribute a tremendous amount of his own creativity to create complex soundscapes, often times from scratch, that elevated our film to a level that we could be proud of. Klint had a huge task on his hands. He worked long hours, with dedication and attention to detail. In spite of the heavy workload, Klint always seemed to be in good spirits and I enjoyed every hour I got to work with him at the mixing board. Of course, it's a top priority to walk away with a great final product, which we did. Klint's creativity, and good-humored personality, made the process unexpectedly enjoyable as well."
Aaron Metchik
Director / Actor
"10 Years Later", Los Angeles, CA


"Personally, Klint's studio has been my favorite to record at. As a young solo recording/performing artist, Klint made the process of recording very fast and easy for me. What I like most about working with him is the quickness and efficiency that is displayed through all of his works. Someone who records at Cobblesound, regardless of their genre of music, will leave with an extremely clean sounding, diverse recording that will fit the sound they imagined even before they stepped into the studio. Klint devotes a large amount of concentrated time and exactness to each project, and his professionalism is very admirable."
Jessica Bitsaura
SInger / Songwriter, Pittsburgh, PA


"Recording with Klint was one of the most entertaining times I've ever had in the studio. First rate, top notch facilities in a laid back, easy going atmosphere, with a shared love of limoncello, we had a great time recording an album over a number of months. But that fun atmosphere was supported with a great attention to detail, Klint's fine tuned ear and a determination to get it right and not settle for second best. Fantastic!"
Kirstie Bingham
"Rogue" Phoenix Christ Superstar Project
Los Angeles, CA


"When looking for a place to record our music. I was attracted to the layout and wide range of equipment at Cobblesound studios. I must admit on a personal level I was nervous to record, but Klint did a great job of not only making me feel at home, but kept everything light enough to really let us be creative. I really also admired the knowledge, vision, and creative suggestions that ultimately shaped our sound. Now that we have completed some songs I am truly impressed with the quality of the end product. The engineering and production values are truly top tier....would I go back? Not a matter of if , but simply when. "
Mike H.
Lead Singer
Sour Wine Cult, Pittsburgh, PA


"I had a great experience while working with Klint. He gives unmatched quality, attention to detail, and maintains patience and professionalism throughout every session. Id certainly recommend him to anyone in need of quality recordings."
Chris Bell
Bassist / Producer
Slingshot Genius, Pittsburgh, PA


"Klint Macro is amazing. He is a highly skilled musician, producer, and engineer who demands the "best" from the performance. He works with talent in a way that they want to give more and the results are there, time after time. Klint understands what the artist seeks, and the end result always exceeds the artist's expectation. He will work within your budget to create an amazing production. While other studios may leave you with a Karaoke-like production, Klint will leave you with a mix that is true to your talent and sounds like your own production…a truly original piece. If you're seeking a production that you will be excited to share with your friends, then Cobblesound Studio is your best choice."
Greg Criss
Bassist / Arranger, Pittsburgh, PA
BIOGRAPHY:
Klint Macro returned to his home state of Pennsylvania in 2010, with his wife, Jen, and young son, Augie. The decision meant the relocation of his L.A.-based Cobblesound Recording Studio to the Pittsburgh area, a move he feared might result in a loss of clients due to his distance from the west coast. His worries proved unfounded. Old clients have stuck with him and new ones have come on board, a testament to Klint's reputation as a talented, reliable sound engineer who consistently produces quality work within the industry's often difficult constraints of budget and calendar.




Q: What originally got you interested in recording?




I started out playing drums in my family's country band. My stepfather was a recording enthusiast. He would record our demos and I was always fascinated with his microphones and old tape machine. I would record music, birds, peepers, crickets, toilets.... if it made a noise, I would record it. I had my first client when I was fifteen. She was my friend's sister. She sang to a karaoke track, and I recorded her vocal and mixed it to cassette. I did it for free because I was trying to get her to go out with me. I've since raised my rates.




Q: Do you have any formal training in the field?




I attended The Art Institute of Pittsburgh from '92 to '94 and graduated with honors. AIP had the most versatile program at that time. They brushed on video and film production, promotion, business aspects, live sound reinforcement, and had a bitchin' recording studio with lots of wood and glass. It was very cool and you could get as much "board time" as you could schedule.

I made many lifelong friends and a lot of connections there that have led me to where I am today. One of the instructors, Doug Heaps, imparted to me the importance of having fun while doing superior work. I always try to make sure that this is the case. I run my sessions with good positive energy, and I'm sure that comes out in the final product.




Q: There's no formula for getting started in this business. What path did you take after school?




I definitely didn't take one straight path. The next three years were a whirlwind for me. I was given the opportunity to work as a first engineer at a smaller home studio in Butler while interning at two large studios in Pittsburgh. All of this time I was doing front-of-house sound for a popular hardworking oldies group and playing drums in a few prominent indy bands. From '94 to '97 I put in some serious board time and learned a lot about session psychology while I engineered and/or produced over fifty projects. My wife didn't get to see much of me back then.




Q: Did you put a lot of thought into the move west?




No. We just decided to head to Hollywood. We didn't think it through, we just did it. Thanksgiving Day 1997 I'm eating turkey sandwiches with my wife and former business partner on the floor of our new studio in Hollywood, California wondering how I got there.






Q: Hollywood's a tough place to get a foot in the door. How'd you do?


Hollywood kicked my ass at first. It was some rough going for awhile but I stuck it out and gradually started building up a loyal client base. Then in '99 I unexpectedly fell into audio post production for films. 




Q: How'd that happen? 




I was mixing a record at a particular recording studio on Sunset Boulevard that also did audio post. The owner approached me and asked if I could cover a Foley session later that night, his regular engineer could not make it. I replied, "What the f*** is Foley?" Since then I've recorded Foley for well over a hundred short and feature films.






Q: So this "accidental" introduction into the audio post side of recording turned out to be a good thing for you and your studio?






Absolutely. It prompted me to broaden my audio experience to include ADR recording, sound design, location sound mixing, Boom Op, ENG, re-record mixing and foreign deliverables. I wanted to learn every aspect of audio for film. I've always learned best by doing. I knew that by having experience on all sides of sound production for film and television it would make me more efficient in the audio post realm and ultimately sharpen my studio recording skills as well.






Q: What's the most difficult audio job out there?






The toughest thing to do is episodic television. The delivery date is what it is and sometimes you don't get as much time to work on a particular episode because the editors behind you got off schedule. You have less time to get the show done but still need to maintain the level of quality that the particular network commands. It can get stressful. 




Q: Did you ever take your skills outside the studio?




I had a colleague that was the SSL instructor at the former Los Angeles Recording Workshop and he asked me if I'd be interested in coming in and talking about microphones. It was a blast. They asked me to come back and before long I was doing classes on Multi-Track Techniques, Mixing, Tape Alignment and Maintenance, and Pro-Tools Operations. It was good to see new students get excited about the industry. I taught there on and off for about five years. I am currently involved with another program called the Recording and Radio Connection and a mentor. It is a great program that has been around for a long time. When a student comes to me I try very hard to give them as much real-life exposure and board time as possible.


Q: Any regrets about trading the glitz and glam of Hollywood for the quiet hills of PA?




None. When Augie was born in 2008, Jen and I felt that we needed to have him grow up in Pennsylvania where we both grew up and where a lot of our family still lives. It took some time to get our ducks in a row, but here we are. Cobblesound Recording Company re-opened in New Kensington, PA on January 1st, 2011 and I've been working consistently on L.A.-based projects since then and have also been lining up new musician and film-maker clients here in the Pittsburgh area. Business is thriving plus it's just really nice to be home!




Klint's client list includes such companies as Sony, BMG, Epic, Lionsgate, Orange Peal Records, Rotten Records, Hallmark Hall Of Fame, Artemis Records, TV Guide Channel, Viacom, The Weinstein Company, Cinemax, HBO, Showtime, Asylum Home Video, Maverick Entertainment, Shadow Entertainment, Kushner Locke, MRG/Mainline, Comedy Central, Syfy Channel, BET, MTV, Rhino Records, First Look Studios, and Discovery Channel.




Klint has also "Hit the Big Red Button" (recorded) artists and actors such as Warren Zevon, Chris Hillman, Christina Aguilera, Eva Longoria, James Franco, Tony Lucca, Solomon Burke, Jim Belushi, Dan Aykroyd, Niecy Nash, Markie Post, Stephen Root, Jacqueline Bisset, Cristina Rose, Cedric Yarbrough, Ed Asner, Levar Burton, Lacey Chabert, Seymore Cassel, Robert Davi, Bill Smith, Pat Morita, Martin Kove, Miguel A. Núñez Jr, Freddy Rodriguez, John Heard, James Denton, Kevin Durrand, James Gammon, Jack Kehler, Marina Sirtis, Peter Stormare, Adrienne Barbeau, Diedrich Bader, Kevin Sites, Louie Anderson, Jeremy London, Werner Herzog, Alfrie Woodard, Gavin MacLeod, Phil LaMar, Melissa Peterman, Mykelti Williamson, Johnny Whitworth, Wendy McLendon-Covey ,and Jeb Lipson.




Klint is a voting member of N.A.R.A.S. on the Producers and Engineers Wing, and is also a member of ASCAP, F. & A. M. Driftwood Lodge #532, F. & A. M. Plum Creek-Monroeville Lodge #799, Gateway R.A.M. Chapter #285, Mt. Moriah Council #2, Renton VFD #234, and a NRA Certified Training Counselor, Instructor and Recruiter.

ARTICLES and REVIEWS:
---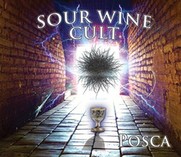 Sour Wine Cult
Posca

(Armed Pussy Cat Records)
www.facebook.com/SWCrocks
Remember when Scott Weiland died back in November, and people started thinking about Stone Temple Pilots again? I don't think the members of Sour Wine Cult ever stopped thinking about Stone Temple Pilots. (This actually makes sense: Sour Wine Cult formed during STP's heyday, in 1993, then broke up, then reformed two decades later.)
Posca
sounds like an artifact from a certain time and place, namely a stereo tuned to a modern-rock radio station sometime in the '90s. It's hard to believe that this record came out this year, because it's such a dead ringer for post-grunge bands like Seven Mary Three, Candlebox or Collective Soul — though Sour Wine Cult thankfully lacks the pomposity and pretentiousness of many of those bands.
-Andrew Woehrel
Pittsburgh Citi Paper 5/18/16
---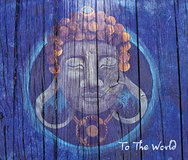 Coastal Remedy
To the World (Seven Fields Entertainment)
This full-length is a follow-up to the Indiana, Pa.-based band's self-titled debut, which came out two years ago. My quibble with the debut was that it was all over the place; this one shows the four-piece spent time honing its material and maturing. Each song follows from the last, and Coastal Remedy has found its sound: somewhere between singer-songwriter pop, grunge and late-'90s emo-core. Acoustic guitar underlies much of the material, but most of it has a loud, rock-band finish. Even the odd instrumental finds its place in the larger landscape of the album. At just shy of an hour total, it might be a bit much to digest as one album — the inherent risk is that even fans won't often make it to track 14, if anyone still listens to an album through these days — but it's conceptual and well-planned regardless.
- Andy Mulkerin
Pittsburgh Citi Paper 12/17/14

---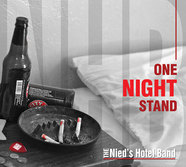 The Nied's Hotel Band
One Night Stand (Self-released)
The local rock supergroup's first full-length in a couple of years. As per usual, the sounds are all great: Well-produced '70s/'80s-style funky rock with copious saxophones and plenty of instrumental precision. A lot of these tunes are about love affairs and having a good time; the band does get slightly political with one song that's a vague upbraiding of the tax system. (Rock 'n ' roll, meet Reaganomics!) It's dad-rock, but very well-done dad-rock.
Pittsburgh Citi Paper 7/16/14

---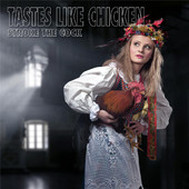 Tastes Like Chicken
Stroke the Cock (Self-released)
A bunch of well-produced, nearly universally dirty jokes set to music in this Freudian mess. Does the world need another joke band? Should you ever put two tracks that start with toilet-flush samples in direct succession on an album? How many dick-related double-entendres can one man come up with, and is he obligated to share them with the world once he has? There's no accounting for taste.
- Andy Mulkerin
Pittsburgh Citi Paper 2/12/14

---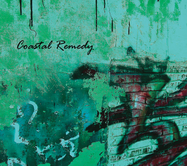 Coastal Remedy
Coastal Remedy
 (Self-released)
A diverse set of 11 songs from the Indiana, Pa.-based rock four-piece. This is a good-sounding LP, but at times seems to reach a bit too far from sound to sound: Some of the tunes are epic, others simple, groove-based pop. Nothing wrong with either, but it can be a rocky ride as an album. Excellent vocals, and beautiful production from Klint Macro. Talented young guys here.
- Andy Mulkerin
Pittsburgh Citi Paper 1/30/13

---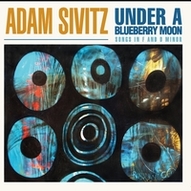 Adam Sivitz
Under A Blueberry Moon (Self Released)
A well-executed, diverse, New Age concept is one way of describing this luminous release. Recorded at local recording studio, Cobblesound Recording Company, Adam Sivitz (drummer of the local 'Burgh band Mercury) puts forth an effort in the New Age genre that is quite interesting, and very original.

This insightful release opens with title cut "Under A Blueberry Moon" with some nice steel pan drum work accompanied by Tyler Groft's neo-classical piano work, and is a very invigorating track. The drums and lead guitar work in "Baba Yaga" display a fluid understanding of music and how it comes together under different axioms. The mellow, transient "Song For Sendai" is interwoven with a nice violin crescendo and some drifty guitar by Dale Cinski. The song delicately builds to a maelstrom of euphonic euphoria by the cut's ending.

While there aren't any vocals on this release, it can be very tribal sounding at times. One might feel the urge to make up chants to accompany the music. "Peace March" is an excellent example of this concept, with its quixotic beats and flavored percussion. The cuts "Infrasonic," "Poppy Orange" and "The First Sun" all seem like a refreshing dip in some experimental waters. The scope of the music seems nearly limitless. Sivitz creates an excellent mood-enhancing collaboration that will be enjoyed by every fan of New Age music. Under A Blueberry Moon has a gripping rhythmic quality.
- Gigz Giger
Musicians Hot Sheet May, 30, 2012

---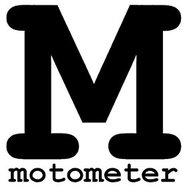 Motometer

Motometer
 (Self-released)
Jazzy, proggy guitar- (well, technically bass-) rock from a duo of accomplished session/tour players. Drums, "FrankenBass" (part bass, part piccolo bass), synths and samples from movies (as well as Sesame Street) populate the 10-track recording. The samples are mostly well-chosen (though maybe Grover wasn't the best option), the instrumental work is great and Klint Macro's recording is immaculate. Interesting stuff, done well.
-Andy Mulkerin
Pittsburgh City Paper July, 18, 2012

---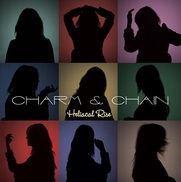 Charm & Chain

Heliacal Rise
 (Self-released)
Singer/songwriter Laurie Kudis presents eight tracks of soulful and bluesy pop-rock, wearing the influence of Stevie Nicks and Tori Amos on her sleeve. Kudis' vocals croon and sway, providing a good accompaniment to the additional instrumentation backing each song. Heliacal Rise is a suitable nod to singer/songwriters of the 1960s onward.
-Gregg Harrington
Pittsburgh City Paper August, 15, 2012

---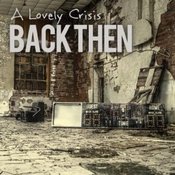 A Lovely Crisis
"Back Then" – Long Live Rock
-Michael Stover
People have been saying for years that "Rock is Dead." In fact, it's been said that punk rock died the first time a kid said, "Punk's not dead." Well, I'm here to witness to you about the resurrection of post-punk, anthemic rock, at its snarling and raucous best. Behold, A Lovely Crisis, a band of Guitar Hero-generation rockers from Pittsburgh, who are leading the charge for the return of all things distorted and driving with their self-released debut album, Back Then.
From the four-click count-off on the rambunctious opening title track, to the final, dramatic gunshot ending of closing song, "Vengeance," Back Then is 11 tracks of maniacally melodic punk rock pleasure. Blending the guitar-heavy riffs and screaming solos (yes, solos!) of Matt Leas and Jordan Gable, the relentless and powerful drumming of Nigel Seibert, the bottom-heavy, groove-laden bass guitar of Eric Neff, and Gable's growling lead vocal prowess, Back Then is more than an indie debut album. It is a statement that rock is very much alive and well.
The title track kicks the album off innocently enough, with a simple four count. Then, the blistering, thunderous drumming of Seibert drives the track full steam ahead through this rocking ode to reminiscing. Seibert's playing is part Tre Cool, part Keith Moon, and I find that to be very fitting, since Moon played on the Who's "Long Live Rock," and many songs on Back Then could have easily been Green Day hits in another life. The lyric asks the listener, "Do you remember when?" And, if it is referring to a time when music featured loud, amped-up guitar solos and big gang vocals, then my enthusiastic answer is "YES!"
From there, the Back Then continues to deliver anthem after anthem. Another stand-out is the bass-driven, call-to-arms rocker, "Generation Not Lost." "We are the lost, we are the broken," say the lyrics, pronouncing the plight of many of today's youth. However, there is hope and strength found in numbers: "Tonight we'll rise, tonight we'll fight…Walk with us, scream with us." The odd-time signature of the chorus makes for an interesting backdrop, and it not only grabs, but it keeps the attention of the listener: Quite an admirable feat for such a youth-driven band of musicians. The stellar bass playing of Eric Neff rightfully steals the spotlight on several occasions.
Other highlights on Back Then include the would-be slacker theme song, "Golden Mini Van," with its not-ready-for-radio, yet hysterical lyric about not being able to get the girl, due to the singer's unfortunate vehicle situation. Matt Leas' excellent guitar solo and Jordan Gable's perfect deadpan vocal drives the message of the song home. That message being, "I don't give a shi$, cause I'm in a band."
"Guitar Is Dead" is perhaps my favorite song on the album. It begins with perfectly panned, stereo lead and harmony guitars that allude to the obvious irony in the title. The song's lyric points out the ying-yang of today's technology-driven society: "I love technology, but it sucks musically. Technology killed the guitar. I just wanna rock." Gable delivers one of his best solos on this track, once again, proving that guitar is, in fact, not dead.
Back Then was recorded at Cobblesound Studios with Klint Macro, who has worked with Warren Zevon and Christina Aguilera, as well as an impressive list of record and production company clientele. His work on this debut by A Lovely Crisis envies that of great post-punk album producers Rob Cavallo and Thom Wilson, and it should be celebrated as such.
While A Lovely Crisis is not breaking any new ground with their debut, I don't think that is necessarily a bad thing. What they have managed to do on Back Then, is to remind the listener of a time when rock was king and guitars ruled the kingdom. This album is for fans of early records by Offspring, Green Day, NOFX, and even some Bosstones fans will appreciate the ska-influence on several numbers. With not a loop or synth in sight, A Lovely Crisis have surely accomplished what they aspired to in the chorus lyric of "Guitar Is Dead:" "I wanna make rock big again," and they have.
For more, visit
www.alovelycrisis.com
---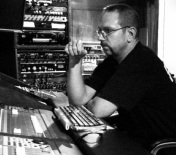 Pittsburgh Citi Paper
September 26, 2012
MUSIC
»
LOCAL BEAT
Macro mixes Jesus and the X-Men
The track titles are changed to reflect the subject matter: "The Phoenix Must Die," "Magneto's Dream," "Cyclops' Denial," etc.
by
Andy Mulkerin
@andybotpgh
Cobbling it together: Klint Macro at the console
Klint Macro came to Pittsburgh to attend the Art Institute in the early '90s. During his first go-around in the city, he connected with Puppetshow, the band made up of John Perkovic, Jeanne Weiss and Adam Sivitz. He probably didn't envision then that, by the late 2000s, he'd be working with them on a project that combines
Jesus Christ Superstar
, The X-Men, classic rock, and an occasional
South Park
reference.
Macro has done all manner of audio work in his life, from producing bands to working audio booms for movies. He opened Cobblesound Recording Company (
www.cobblestudios.com
) with a partner in LA when he moved there in the early '00s, taking sole proprietorship in 2006. Soon after, Perkovic approached him with the idea for
Phoenix Christ Superstar
.
"John called me at night and said, 'Dude, I have this idea! But I don't want to tell you about it on the phone.' So what are you calling me in the middle of the night for?" Macro recalls with a laugh.
The next day, Perkovic showed up with storyboards for a concept album that would rework the soundtrack of Tim Rice and Andrew Lloyd Webber's
Jesus Christ Superstar
, using characters from Marvel Comics' The X-Men, and musical stylings cribbed from Led Zeppelin and other classic-rock outfits.
"It was very overwhelming," Macro says.
The album came to fruition after a few years of work, but the label that first released it in 2010 folded shortly after, so Macro re-released it on his Armed Pussy Cat imprint. The album features 29 tracks, following the original
Superstar
soundtrack nearly track-for-track. The track titles are changed to reflect the subject matter: "The Phoenix Must Die," "Magneto's Dream," "Cyclops' Denial," etc.
The ultimate goal: for someone to stage the whole thing. (Macro acknowledges that there could be legal complications from using licensed comic-book characters and other copyrighted material, but says the creators think they can handle that.) Either way, Macro, who now runs Cobblesound out of his family's home in Plum, is proud of the work — and says it gave him a labor of love to work on between jobs.
"When John came to me with this idea, it was just when I'd split with my partner and started on my own," he says. "It was kind of something to help jump-start me and get me excited about going it alone."